Meet Factory Obscura
Residence May 27, 2020 — June 6, 2020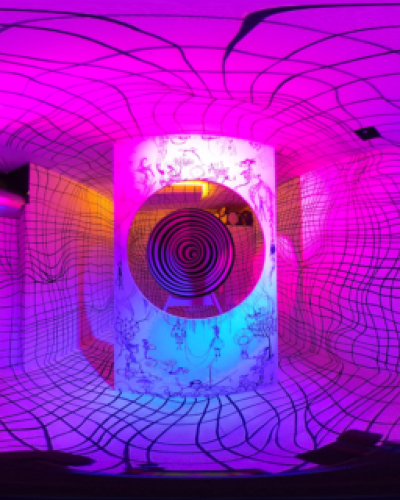 Postponed due to COVID. Currently working to reschedule.
Factory Obscura is an Oklahoma City-based art collective creating immersive experiences that awaken wonder, build community, and make the world better. As this year's Wichita Riverfest Artist-in-Residence, Factory Obscura will debut their first collaborative experience outside the state of Oklahoma.
The Factory Obscura artist team will collaborate with Riverfest, Harvester Arts, and hundreds of Wichita students and community members to bring something magical to this 9-day festival, which attracts half a million visitors each year.
"The goal of the project isn't just to create something awesome…although that's what we intend to do," says Kelsey Karper, Factory Obscura co-founder and director of logistical creativity. "We're also super excited to engage the Wichita community in collaborative art making, and also hopefully help build the capacity of local artists to dream big and create large-scale work for their city."
They're not ready to reveal all of their plans just yet! But the team is working as we speak to imagine not only a Factory-Obscura-style, interactive experience on the festival grounds, but also collaborative arts curriculum for teachers and students, and a community collaboration to fill the streets of Wichita with river-inspired magic during the festival's kick-off parade.
Follow us on Facebook and subscribe to our newsletter at the bottom of this page to learn more about this awesome collaborative project and learn about how YOU can get involved!