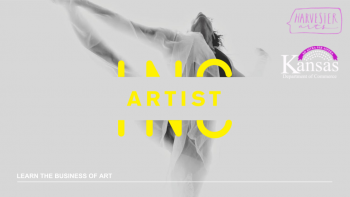 Artist Inc Final Presentation Celebration
March 24, 2019 | kate
Tuesday, April 2
7-9:30 PM
The 2019 Wichita Artist INC cohort and Peer Facilitators have been working together over the past 8 weeks to strengthen their visions, goals, and the direction of their creative practice. Join us for a lively, celebratory evening of Pecha-Kucha style presentations from our participants. Each will have 5 minutes to discuss their work, background and future. Snacks and drinks served.
Presenters will be:
Jessica Balu
Ram Lama Hull
Briana Ladwig
Xavier Leija
Brenna Beeson
Amanda Mayflower
Carlos F Palomino-Davila
Tim Stone
Lela Meadow-Conner
Von Hansen
Kelsy Gossett Dennis
Francesca Pacheco
Hannah Scott
Doug Horacio Holguin Lynn
Kamela Eaton
Micala Gingrich-Gaylord
Casey Joy
Erick Nkana
Raylyn Clark
Cecilia Raheb
Robbie Maxwell
Teresa Khanh Nguyen
Come support your fellow creatives and learn more about Artist Inc in our community!
_____________________________________________________
<>This event is generously supported by the Kansas Creative Arts Industries Commission and the Mid American Arts Alliance.
Tags: