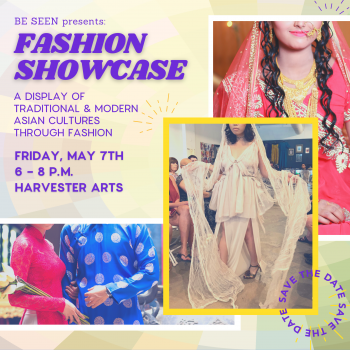 BE SEEN presents: Fashion Showcase • NOMINATIONS
March 5, 2021 | kate
Nominate someone you know to participate in the BE SEEN Fashion Show! The show will take place live (limited audience) at 6 p.m. on Friday May 21, 2021 in partnership with B. Young Salon.
Nominate someone by 11:59 p.m. on April 16, 2021 at the BE SEEN: Fashion Showcase nomination form »
Note: This form does not automatically enter them into the show, the nominee will be invited to fill out an application form.
No application fees are required.
The maximum number of submissions is three per entry type per person.
All ages are eligible to apply. Applicants under 18 years of age must complete a parent / guardian consent form.
Applicants who fail to complete required forms will be removed from the show.
Everyone is allowed to enter, regardless of ethnicity.
Applicants can apply as an individual or as a team.
Entries must be respectfully inspired by Asian culture. Can be inspired by traditional fashion or modern fashion. Offensive entries will be automatically removed from the show.
Due to the all ages nature of show, garments must cover genitals.
Upcycled garments are acceptable for the Original Designs category as long as it changes the silhouette of the original garment (Take a before picture!)
Disclaimer: The rules and criteria of the BE SEEN Fashion Showcase are subject to change without notice.
Learn more about submitting work to the BE SEEN presents: Fashion Showcase »
Tags: Community, Presentation, Exhibitions