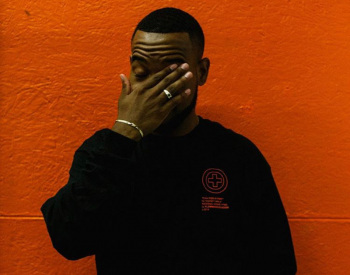 Beyond Wichita on KMUW
November 24, 2020 | Kate
​Community Fellow Paris Cunningham and her Beyond Wichita podcast project is now a featured commentary on KMUW Wichita Public Radio with an inaugural episode featuring Jayden Flemming. Congratulations Paris!
The Beyond: Wichita Podcast is centered around recording and compiling stories that provide a window into the varied and colorful lives led by those of us that live in Wichita.
The concept for this project was inspired by podcast creator, Paris Cunningham's return to Wichita after leaving grad school. She contemplated why she felt this strong urge to leave Wichita as quickly as possible and wanted to know if other Wichitans felt the same and why.
Paris came to the conclusion that she lacked connection to the city, "I've spent most of my life in this city and around the people who live here, but I have no idea who they truly are, how they got here, and what fuels their lives".
Beyond: Wichita was created to discover what the lives of people in Wichita look like to better understand their relationships with the city and what keeps us here or propels us to leave.
Beyond Wichita is a project of the Harvester Arts Community Fellows program, funded by the Knight Foundation at the Wichita Community Foundation.
Tags: Community