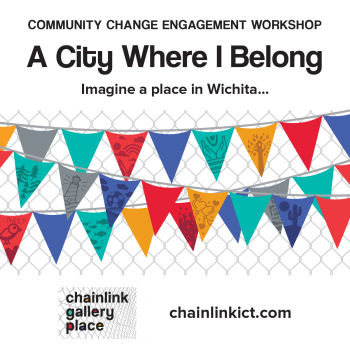 Community Change Agents training
January 20, 2022 | Kate
ATTN area creatives! Join us for an activity development training hosted by Harvester Arts and featuring Jun-Li Wang of Springboard for the Arts. The training is for artists to receive a foundation of best practices for working with communities and to develop creative community activities around the theme of "A City Where I Belong."
The structure of the project or activity you will develop will be unique to your creative practice (songwriting, organizing, visual arts, improv theater, participatory dance) to engage participants in thinking and responding to the following questions:
What would our city look like if it was designed for our comfort and fun?
What needs to be here for us to connect with our friends, meet new friends and want to contribute to making this place our home?
Each attending artist will:
receive a copy of A Handbook for Artists Working in Community
Be coached in the process of designing an activity in your creative discipline
have access to follow-up coaching
Be eligible for paid opportunities to facilitate projects and activities through Chainlink Gallery Place throughout the spring and summer of 2022.
Register by Monday, February 14
Cost: Suggested donation of $20
The schedule for the training is as follows:
Saturday, February 19-20, 2022
Candela at the Lux
Training workshop (registration required)
9:00 Doors open, coffee and bagels

9:30 Welcome

10:00-12:00 Hosted by Jun-Li Wang of Springboard for the Arts & Harvester Arts
Introduction to the impact of artists working in Communities

Overview of The City Where I Belong project at Chainlink Gallery Place

Presentation of workshop facilitation opportunities for interested artists

12:00 Lunch (provided)

1:00 - 4:00 Afternoon activity training and preparation
What is data collection to measure arts impact?

project brainstorm & development

Sunday, February 20
10:00-1:00 Brunch & activity idea sharing
Free & Open to the Public: Saturday, February, 19
5:00 Reception & Keynote Presentation on the power of artists working in community, Jun-Li Wang of Springboard for the Arts. COVID protocols will be in place, including masks & proof of vaccination status required.
About Jun-Li Wang:
With a background in Craft Arts (textiles, design) and Community Organizing, Jun-Li is a connector of people, places and ideas, with extensive experience in asset-based community development and place-based organizing. Jun-Li has received multiple grants for her projects Saint Paul Hello, an initiative welcoming newcomers, and Board Repair, a network supporting people of color on nonprofit boards. She holds a BA from Vassar College and an MPS in International Development from Cornell University.
About Chainlink Gallery Place:
Chainlink Gallery Place is designed for the community to experiment, be creative, build, lounge, relax, and enjoy. Located in the heart of downtown Wichita, on Douglas between Main & Market, the experimental space serves as an oasis for creative activity. Chainlink Gallery Place is facilitated by Harvester Arts, in partnership with Bokeh Development, Wichita Community Foundation, Lifeboat Creative and with support from the Kansas Creative Arts & Industries Commission and Knight Foundation.
Tags: