Creative Placemaking
July 15, 2016 | Ryan W. Gates
This year we partnered with Wichita Festivals, Inc. to bring Rachel B. Hayes to Wichita for an artist in residence at Riverfest 2016. During her residency we hosted a panel discussion at City Arts on May 25 with a panel of artists, policy-makers, designers, and culture producers to discuss creative placemaking in our city. We questioned why this idea is important and the impact it has in our community. Rachel Hayes discussed her installation (Sun Sails) to explain how a project of this scale takes shape. The evening was hosted by Ann Keefer of Wichita Festivals and moderated by Kate Van Steenhuyse of Harvester Arts. Panelists included John D'Angelo of the City of Wichita's Cultural Arts division, Arlen Hamilton from the Arts Council,
artist Rachel Hayes, architect Terry Wiggers, and Troy Houtman from the Department of Parks & Recreation.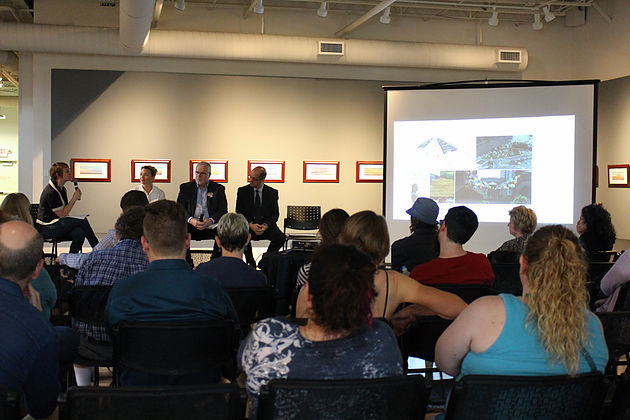 On July 14th we were invited to attend a dialogue presented by The Wichita Arts Council titled "The Economic Impact of Creativity" at Wichita State University's Hugo Wall School of Public Affairs with keynote speaker Ann Markusen, Ph.D. and panelists Kent Williams of Kent Williams Environmental Design and Fisch Haus, Rodney Miller, Ph.D. Dean of the WSU School of Fine Arts, and Suzy Finn of Young Professionals of Wichita. Markusen's presentation was an enlightening look into the history of the "Our Town" grants by the NEA and her personal account of the evolution of "creative placemaking." Her address included case studies of projects, cities, and organizations she found in her research followed by a Q&A with the
panelists.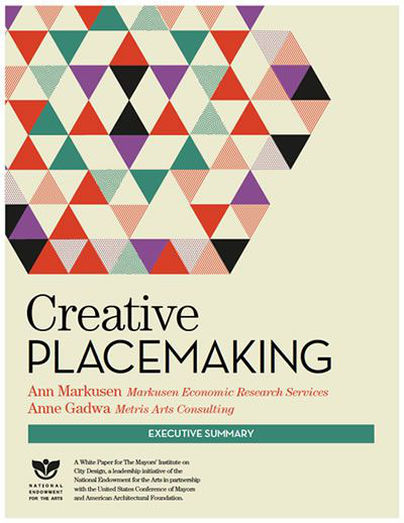 Tags: