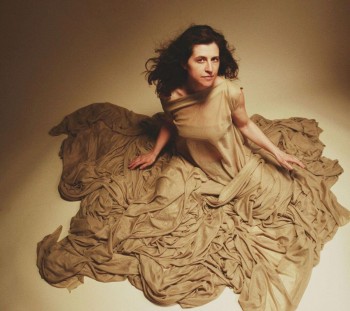 Farha Backyarder Benefit with Mirah June 12th
June 11, 2019 | kate
Wednesday, June 12 - 7:30 pm - 9 pm
SYMPHONY IN THE FLINT HILLS IS GONNA BLOW THE STARS AWAY THIS YEAR!
Wednesday, June 12th, Mirah brings her one-of-a-kind musical perspective to Wichita for a special benefit Farha Backyarder. Rock/Indie pop/acoustic/experimental/collaboration – whatever you want to call it, you absolutely have to see and hear Mirah - live. Mirah is the pop vocalist with the Jump!Star initiative, led by Creative Director George Ferrandi. Symphony in the Flint Hills is partnering with Harvester Arts and Chamber Music at the Barn to bring Jump!Star to Kansas for its signature event with an Ad Astra theme on June 15th.
Here's what'll make the night even better: All the money raised at this Backyarder will help Harvester Arts provide residencies for Mirah and the creative team setting the stage for the greatest prairie symphony ever. We're asking for a $20 contribution. And you could win two VIP tickets to Symphony in the Flint Hills on June 15th in the Backyarder Raffle.
THINK OF IT AS BURNING MAN WITHOUT THE DUSTY DOWNSIDE.
This year's Signature Event is sure to take the prairie's breath away.
Lights. Sounds. Sculptures. Music. Alone, and in chorus like you've never experienced. Anywhere. All to celebrate the shifting of the North Star. You'll be proud to be watching from the best seat on Earth – in Kansas, Toto.
So come get a head start on the greatest show in Kansas. Bring a chair, bring something to sip or munch, bring a big sense of adventure, and join us on the lawn, at Ted and Teri Farha's, 6212 E. Peach Tree Ln, Wichita 67218
Sponsored by Harvester Arts and Farha Backyarders
Tags: