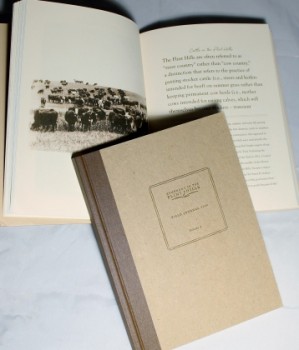 Field Journal Artwork Submission - Jump!Star in partnership with Symphony in the Flint Hills
December 8, 2018 | kate
We are interested in images of your artwork for possible inclusion in The Field Journal of the Symphony in the Flint Hills' signature event for 2019.
The Field Journal is a roughly 125 page collection of essays, poems, and artwork that reflects on this year's theme: Ad Astra. This theme stems from the artistic driving force of the event, the Jump!Star initiative led by Creative Director George Ferrandi. We're especially interested in works that engage with any of the underlying investigations of Jump!Star, including: The North Star and Axial Precession, Cosmic Time, Women in Astronomy, Science Fiction as Social Activism, and Future Ritual.

It's a little known fact that the North Star that was overhead when the pyramids were built is not the same star as our North Star now (Polaris). In about a thousand years, a completely different star will be our North Star. Because of a slight wobble in the Earth's rotation, the pole star position is not fixed. Our "guiding light" changes. Isn't this amazing? We're really curious how a transition on the celestial scale would be marked and celebrated here on Earth. And we are planning that celebration now! Jump!Star is a celebration and an attempt to invent the traditions – a thousand years in advance – that can be hypothetically passed down to celebrate the eventual changing of the North Star. Learn more at jumpstar.love.
The Field Journal expands the experience of the Symphony in the Flint Hills signature event by drawing in ideas and themes larger than a single experience could introduce. This year's journal looks upward to the stars and onward into the future. It will be divided into sections relating to Aspiration, Navigation, and Realization to lend structure to how we reflect on and digest the significance of the prairie in our current world and how we envision its future.
We are interested in including images of your artwork in this publication. Artists are asked to
Submissions are due by January 4th, 2019.
submit up to 6 images for consideration by the review panel
Selected images will be included in the publication. If an image is selected, you will need to provide us a 300 dpi high-resolution jpg or tiff file of that artwork. Submission details about file sizes and formats will be included in your acceptance information.
For inclusion in the publication, the artists will receive a copy of the 2019 Field Journal, two General Admission tickets to the Signature Event on June 15, and a nominal $25 fee per image to cover licensing costs.
Astrophysicist and Jump!Star namesake Annie Jump Cannon's ideas set the stage for other voices to chime in. Please consider adding your light to this constellation!


Tags: