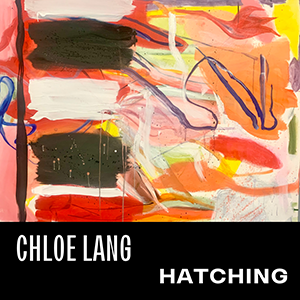 Happening at Harvester - October 2022
October 11, 2022 | Mina
Events
Dada Ball
We are fast approaching the DADA Ball, and if you need some inspiration for your costume then we have just the thing for you. FaeTality KO Kotoure will be at Harvester Arts this Friday, Oct. 7 to share the process and artistry of being a drag artist. More information
Ten Tiny Dances
Ten Tiny Dances® was created in Portland, Oregon in 2002 and continues to be produced by founder Mike Barber and others. It is a wild and delightful choreographic challenge for ten artists to create on a 4'x4' stage. You may witness work that is experimental, deeply intimate, raucous, sublime, silly, etc. Join us Saturday, Oct. 8 at 7:30 PM to experience a diverse and exciting night of dance. More information
Hungry?! Have a Snack!
Hungry?! Have a Snack! This bi-monthly artist series has been going strong since the start of 2022 and every event is an exciting collection of performers and artists, both local and international visitors. If you haven't checked it out yet, there are two coming up this month ... Oct. 9 and 29 at 7 PM! More information
In the Gallery
Chloe Lang
Please join us for the opening of Chloe Lang's HATCHING on Saturday, October 15 from 5-7 PM. Aside from the usual gallery opening refreshments, there will also be tie-dye stations! So bring an old t-shirt, socks, or anything in your closet that needs a little colorful flair. More information about the work and the artist.
Chainlink Gallery Place
Chain to River, walking procession and performance
Join Wichita State's Mid-America Dance Theatre, Smack Dab Dance and visiting artist Aaron Asis.
Sunday, Oct. 16 at 1:45 p.m.
Chainlink Gallery Place - 121 E. Douglas, Wichita, KS
Please be prepated to walk 1.5 miles and wear casual black clothing for aesthetic effect.
Dada Ball
Break out your weirdest & most fabulous outfit! You're invited to Wichita's first Dada Ball, a free, all-ages evening of music, fashion, drag & dancing. Inspired by avant-garde art movements & led by Queen of the Ball Teri Mott, the Dada Ball is a unique opportunity to both experience & be a part of local art & performance. Local food trucks Noble House and The Vegan Spot & a cash bar will be available. 5:30-11 PM, Saturday, Oct. 22 at ChainLink Gallery Place. More information
Chainlink Gallery Place, is an experiential space meant to serve as an oasis for creative activity located in the heart of downtown Wichita. Designed to function as an interactive space, where all are encouraged to share their creativity.
Hours
Friday 5-8PM
Sat/Sun 2-8PM
Chainlink Gallery Place is facilitated by Harvester Arts, in partnership with Bokeh Development, the Wichita Community Foundation and Lifeboat Creative and with support from the Kansas Creative Arts & Industries Commission and Knight Foundation.
Tags: Community, Presentation, Exhibitions