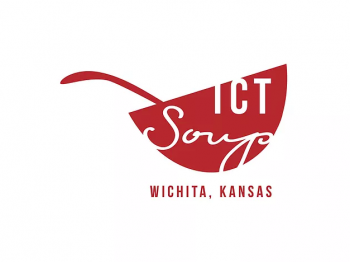 ICT Soup happening again: April 2nd!
March 24, 2017 | Kate Van Steenhuyse
ICT Soup is a grassroots effort for crowdfunding creative projects through community meals.
How it works:
Suggested donation $10 & $5 for students, gets you soup, dessert and a vote

At each ICT Soup there will be several presentations ranging from arts, film, literature, education and more.

Each Presenter has 4 minutes plus 5 minutes for questions from the audience.

After the presentations we will eat! This is the time for everyone to talk and discuss the ideas, meet new people and get to know the presenters.
Afterwards the community votes on the project they want to see happen in Wichita.
Whichever presenter gets the most votes wins all the money collected at the door!


Calling all Wichita Creatives
ICT Soup is looking for people to present their ideas. Do you have a great idea and need funding? Want to have an art show, publish a zine, perform a play or dance, do a community piece, have a parade or some crazy wild idea??? Present at ICT Soup.
Presenters will have 4 minutes to present their ideas to the audience with a 5 minute Q&A. Visit ICT Soups website to fill out the proposal form. All forms must be received by March 31st to participate on April 2nd.
Learn more here.
Tags: Crowdfunding