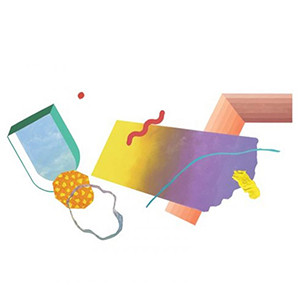 KMUW Featured Artist Exhibition: Armando Minjarez
September 12, 2023 | Kristin
KMUW is proud to present a solo exhibition by its 2023 featured artist Armando Minjarez. Titled "My Precious Lil' Things," the exhibit features new paintings and sculptures by Minjarez. An opening reception will be held from 6 to 8 p.m. Friday, Sept. 15 at Harvester Arts, 215 N. Washington. Open galllery hours will be 4 to 7 p.m. on Wednesdays.
Minjarez is a Mexican interdisciplinary artist, designer and community organizer. The exhibit of his work will feature both paintings and sculptures. An example of Minjarez's artistic style is illustrated in "Winter Blues," a piece donated to KMUW for its 2023 pledge campaigns.
Minjarez has presented work, conducted research and facilitated workshops and training on racism, displacement, migration and creative expression in Canada, U.S., Mexico and throughout Europe. He may be best known for bringing together the country's largest mural on a Wichita grain elevator.
The KMUW Artist Series began in the spring of 2004 as a way to highlight and promote Wichita's immense creative community. In the 19 years since the Artist Series began, 33 artists have been featured.
Tags: Community, Exhibitions