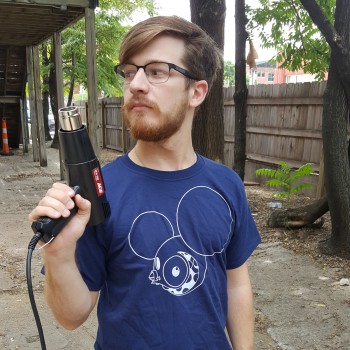 Space Monkey Shirts Are Here!
June 9, 2017 | Ryan
Get your Space Monkey shirt by Dalek while supplies last! 2017 Riverfest artist-in-residence James Marshall (a.k.a. "Dalek") engages his Space Monkey character as an alter ego, a visual manifestation of his feelings, as well as his love for the absurdity of human interactions.
Now you can have absurd human interactions with this limited edition tee-shirt, now available on our online store:
squareup.com/store/harvesterarts
All shirts are $20 and directly support Harvester Arts in bringing artists to Wichita as well as stipends for satellite artists. Snag your shirt while supplies last, they are going fast!
Tags: Community