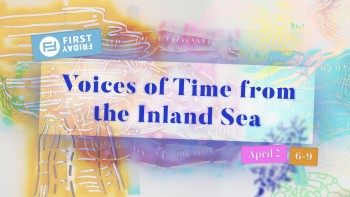 Voices of Time from the Inland Sea opens this Friday!
March 31, 2021 | Kate
Voices of Time from the Inland Sea by Carlos Palomino-Davila and Hugo Zelada-Romero.
Opens Friday, April 2, 6 - 9 p.m. By appointment after First Friday.
Come and see the process of making the Chain Link Gallery installation and the one-of-a-kind original artwork that was birthed throughout the process.
We'll also feature the collaborative performance "I Carry This in me. Exploration 1" at 8 p.m..
"With ancestors in our bodies, we explore cellular information from a history of humans that established the backbone of our being. I Carry this in me: Exploration 1 focuses deeply in our shared Mexican visceral roots."
This is a collaborative performance by Cheyla Clawson, Mina Estrada featuring music by Frank Bravo.
Tags: Community, Exhibitions