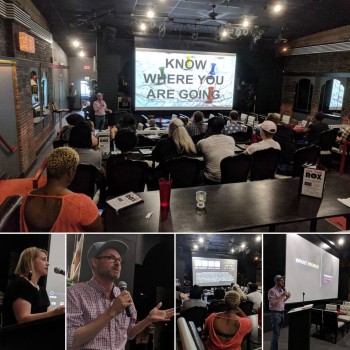 What Works Workshop January 3oth at Fisch Haus
January 17, 2020 | Kate
Join us at Fisch Haus Thursday, January 30th for a What Works Workshop!
Doors: 5:15, presentation 5:30-6:30
What Works Workshops, a program of Artist Inc, are a presentation sharing the successful behaviors of artist entrepreneurs. Kate Van Steenhuyse of Harvester Arts will present this session which gives an overview of strategies for creatives to grow their art business and sustain an art practice. The presentation is about 60 minutes, with time for questions following.
What Works Workshops give an overview of the topics covered in the Artist Inc program which Harvester Arts will host in May-June of 2020. Applications are now open & more information can be found here.
CLICK HERE TO APPLY TO ARTIST INC
Artist Inc is a program of Mid-America Arts Alliance and supported by the Kansas Creative Arts Industries Commission.
Tags: